We put up what few Christmas decorations we own this weekend. Husband has dubbed this area 'Christmas Corner' since we only have enough decor for this one spot, but it makes our home merry and bright and I am definitely getting into the Christmas spirit! The beautiful falling snow today helped with that too.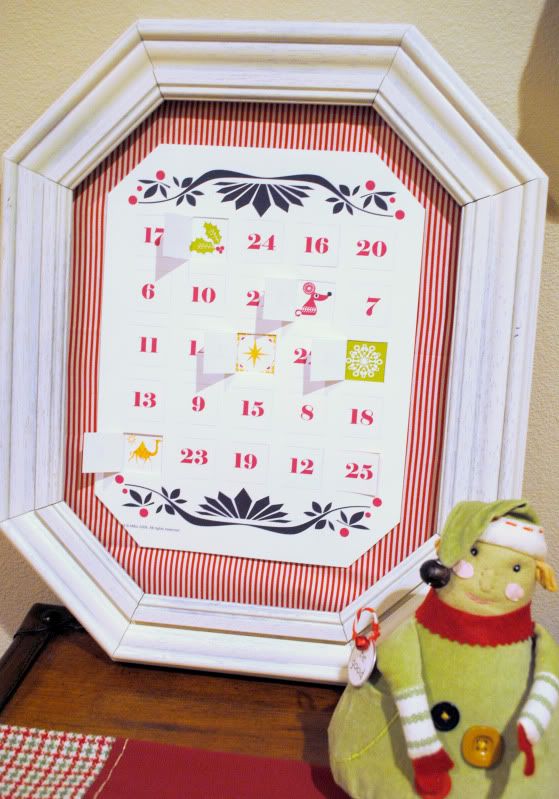 How About Orange
posted a link to this free download-able
advent calendar
last week. At first I just taped it up on the wall but I thought it looked sad and unfinished so I whipped up a little home for it. I used an old frame I had and a fat quarter of Christmas fabric. All I did was staple the fabric to the back of the frame and then taped the advent calendar on, cutting the corners to match. It's amazing what a difference it made!